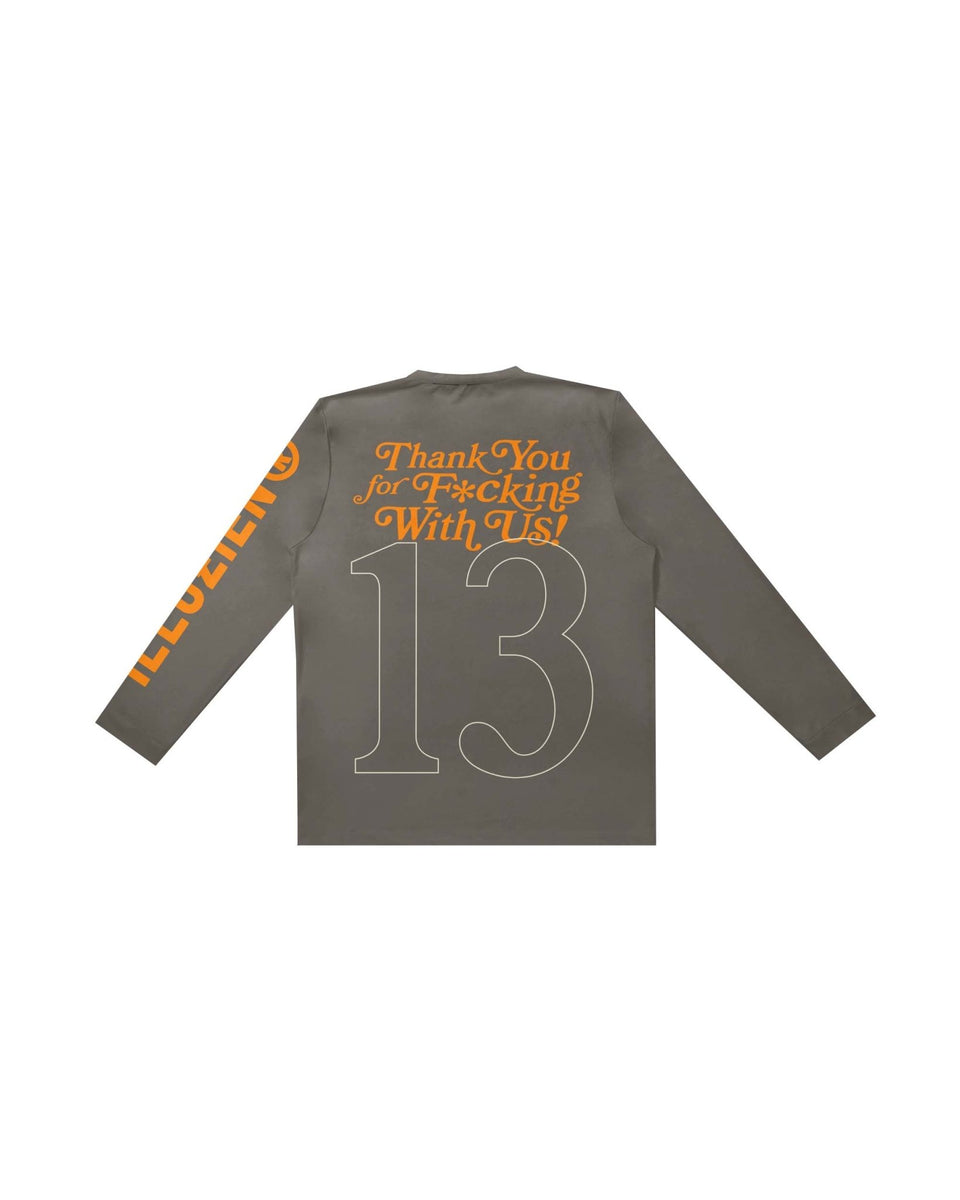 Family Member Long Sleeve Crewneck
0 FAMILY MEMBER CREW LS_XS 136
by Illuzien
$49.99
Our Exclusive Family Member Long Sleeve Crewneck, which features our signature soot color with vibrantly contrasting orange text. 
This crewneck is a tangible expression of our deep appreciation for your unwavering support throughout our journey. As a thank you for being a part of our story, we present you with a product that signifies your membership in our exclusive family.
The Family Member Long Sleeve Crewneck is not only stylish but also a source of inspiration. Each time you wear it, you'll be reminded to embrace the love, good energy, and moments that fuel your personal growth and accomplishments. It serves as a powerful mantra, encouraging you to seize opportunities, overcome challenges, and reach new heights in your career.
This is the ultimate addition to your wardrobe. This stylish long sleeve crewneck sweatshirt is the perfect blend of comfort and fashion, designed to keep you looking and feeling good in any setting.

Crafted from high-quality materials, the Family Member Long Sleeve Crewneck features a soft and comfortable fabric that will keep you warm and comfortable all day long. The cuffs and waistband provide a snug fit that will keep the cold out, while the classic crewneck design ensures a timeless look that never goes out of style.

Its unique design is sure to turn heads and make a statement wherever you go, whether you're running errands or going out for the night. Step your style game up with the Family Member Long Sleeve Crewneck today!