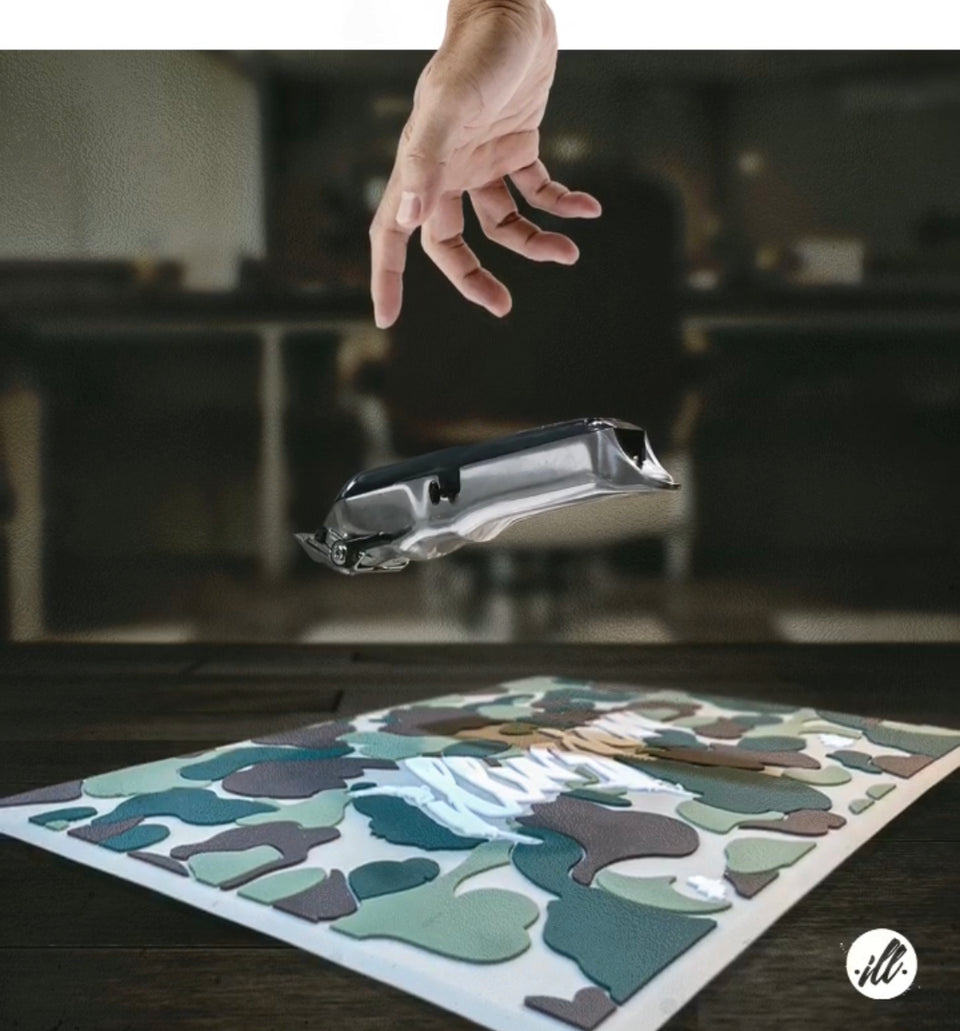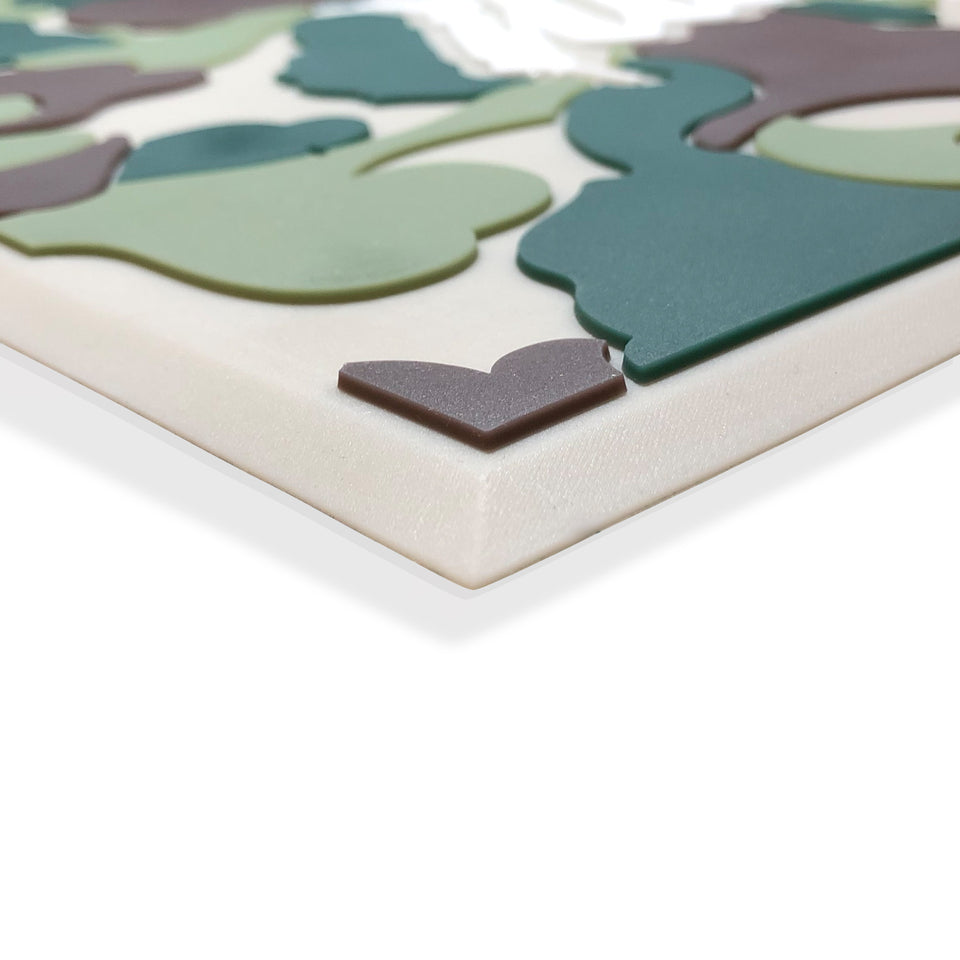 Jungle Camo Station Mat
MAT-JUNGLE CAMO
by Illuzien
$29.99
The Jungle Camo Station Mat (18"x12") was designed with a sleek profile and tapered edges so it can literally become a protective part of your surface. Featuring a camo pattern and the Illuzien logo bold in the center.
This durable PVC mat provides a heat resistant, high friction barrier between your valuable tools and your station's hard surface. Featuring a high-grip surface that will keep your tools in place.
The almost 19x9" Double-Edge Razor design was crafted to allow space for tools that need protection, while leaving room on your station for other items such as sprays, pomades etc. that don't need it and aren't a threat to damage your station.