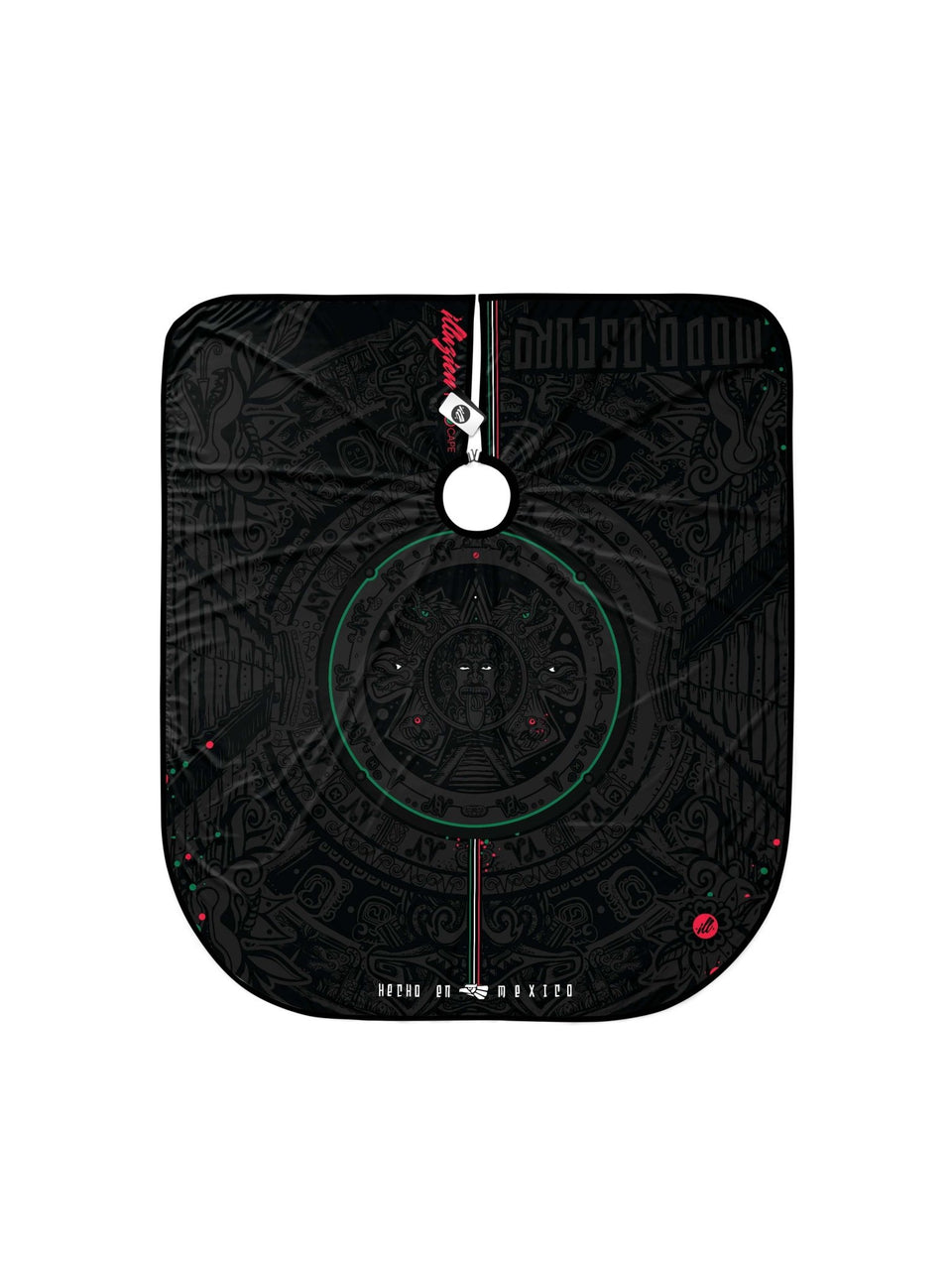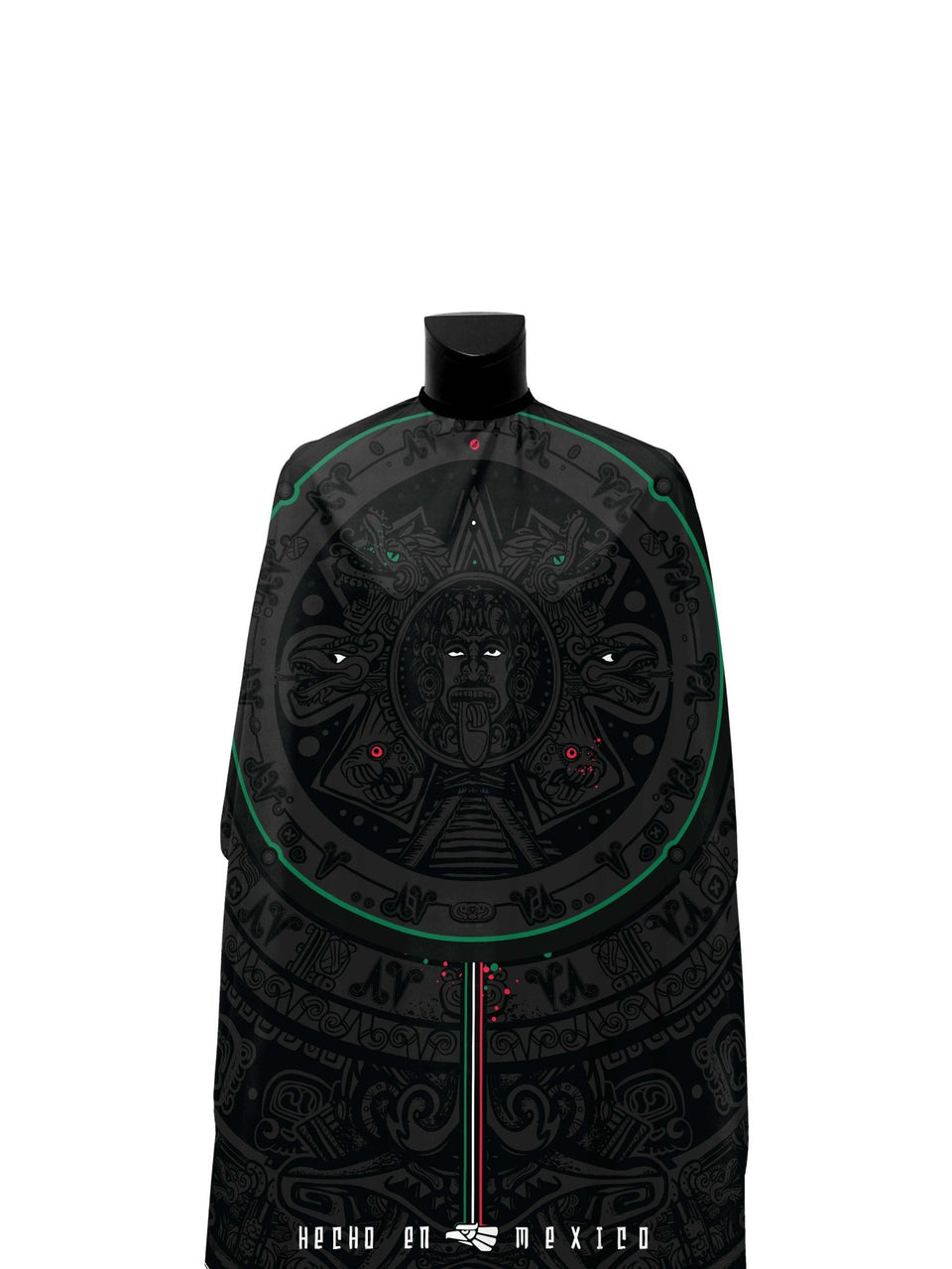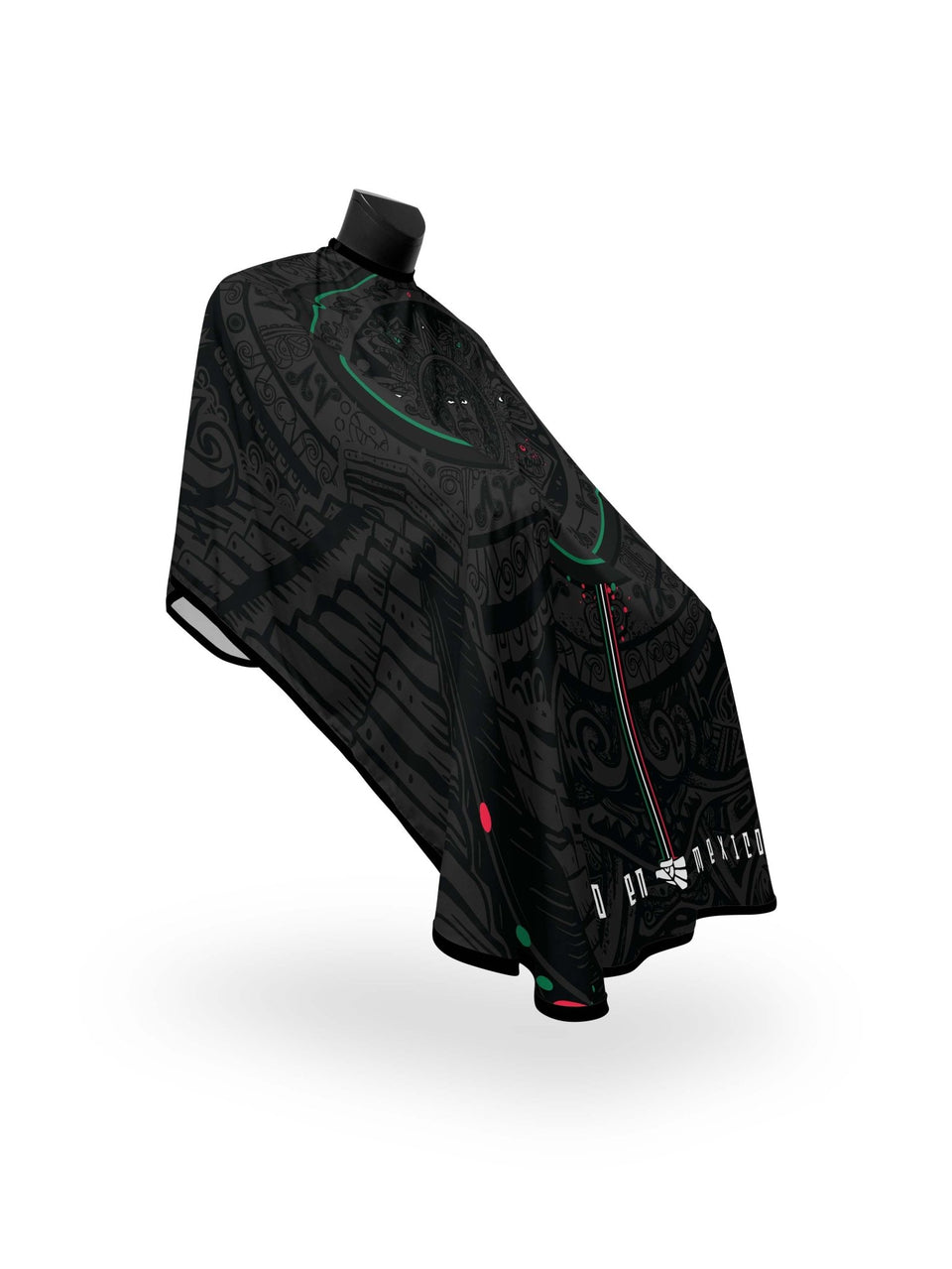 Aztec Oscuro PRO Cape
CAPE-AZTEC OSCURO-ELASTIC
by Illuzien
$49.99
$59.99
Introducing the Aztec Oscuro PRO Cape, a barber cape that exudes culture, style, and elegance. This stunning cape is inspired by the rich and vibrant culture of Mexico. It features a beautiful dark Aztec pattern with pops of white, green, and red to represent the Mexican flag.
Customize it HERE!
The phrase "Hecho de Mexico" is proudly written across the bottom of the cape, which carries a meaningful message that celebrates Mexican craftsmanship and artistry. 
With its mesmerizing Aztec pattern, comfortable fit, and cultural significance, the Aztec Oscuro PRO Cape is the perfect accessory for any barber or hairstylist looking to elevate their services. Order yours today!

Available in both hook/elastic as well as snap/button neck enclosures.
PRO CAPES: TWICE the back coverage as our standard capes. Extended neck coverage to accommodate clients of all sizes. Brighter, more vibrant colors.
Light weight & Breathable to help keep your clientele cool.
Sublimated Design that won't crack or fade like screen printed capes.
Bold Trim that enhances the design and adds just the right amount of weight to help keep the cutting cape from unwanted movement over your clients.
Extreme Coverage (59"x68") for your clients, to help keep hair and hair products off of your clients.
Moisture & Hair Repellent to maintain their highest quality for a long time.