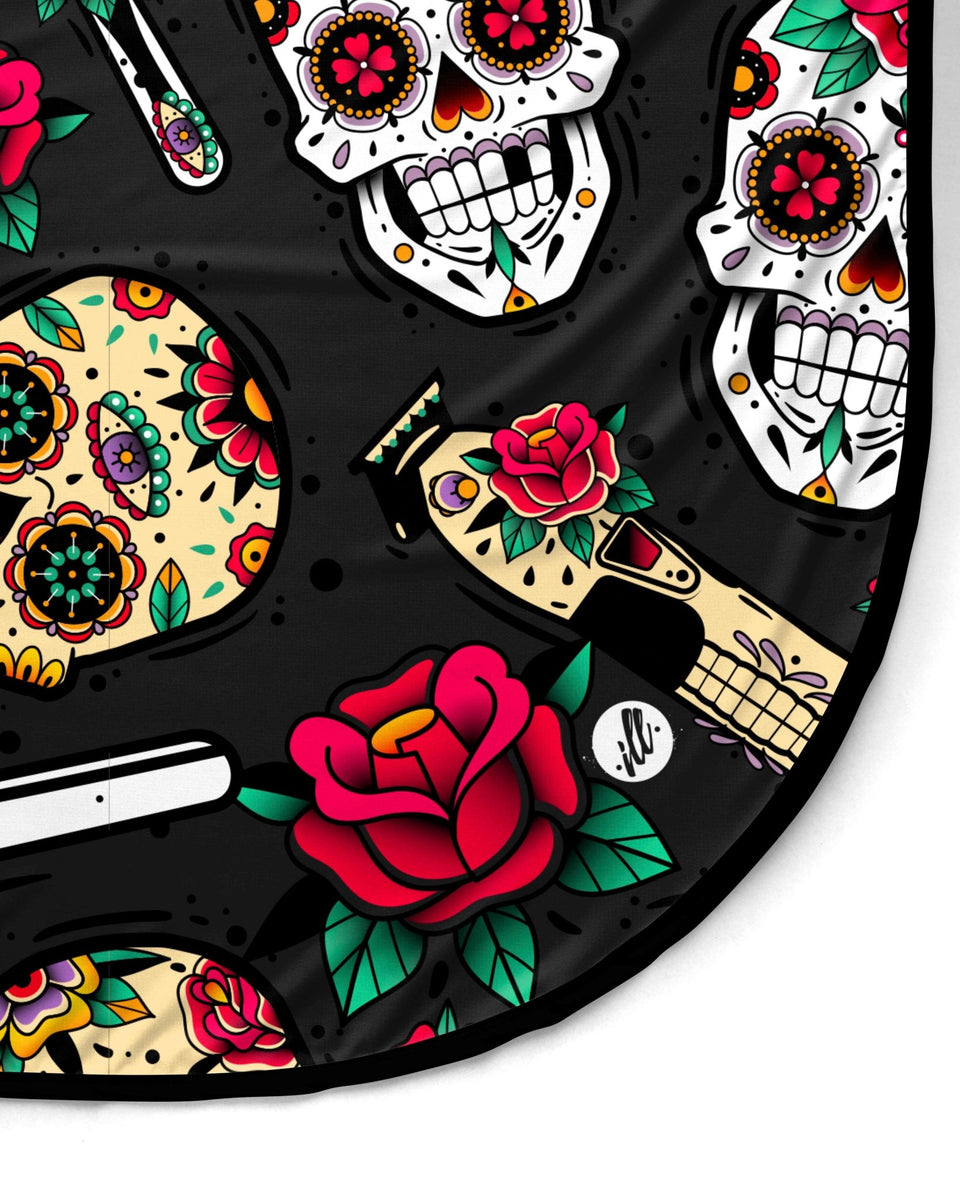 Black Day of the Dead PRO Cape
CAPE-DOD BLACK-ELASTIC
by Illuzien
$49.99
$59.99
Our Premium Black Day of the Dead PRO barber cape!
This cape is a unique and stylish accessory that pays homage to the Mexican holiday, also known as "Día De Los Muertos". This stunning barber cape features a beautiful design of skulls surrounded by intricate flowers, along with traditional and modern barber tools. The entire pattern is set against a black background and bordered by a black trim.
Crafted from high-quality materials, this cape is built to last. The lightweight fabric allows for maximum movement and flexibility, ensuring that your clients stay comfortable throughout their grooming session.
The Black Day of the Dead PRO Cape is more than just a functional accessory - it's also a statement piece. The intricate design, inspired by the Day of the Dead celebration, incorporates a sense of individuality to any workspace. It's perfect for those who want to stand out from the crowd and add a touch of personality and culture to the environment.
Order yours today!
Available in both hook/elastic as well as snap/button neck enclosures.
PRO CAPES: TWICE the back coverage as our standard capes. Extended neck coverage to accommodate clients of all sizes. Brighter, more vibrant colors.
Light weight & Breathable to help keep your clientele cool.
Sublimated Design that won't crack or fade like screen printed capes.
Bold Trim that enhances the design and adds just the right amount of weight to help keep the cutting cape from unwanted movement over your clients.
Extreme Coverage (59"x68") for your clients, to help keep hair and hair products off of your clients.
Moisture & Hair Repellent to maintain their highest quality for a long time.