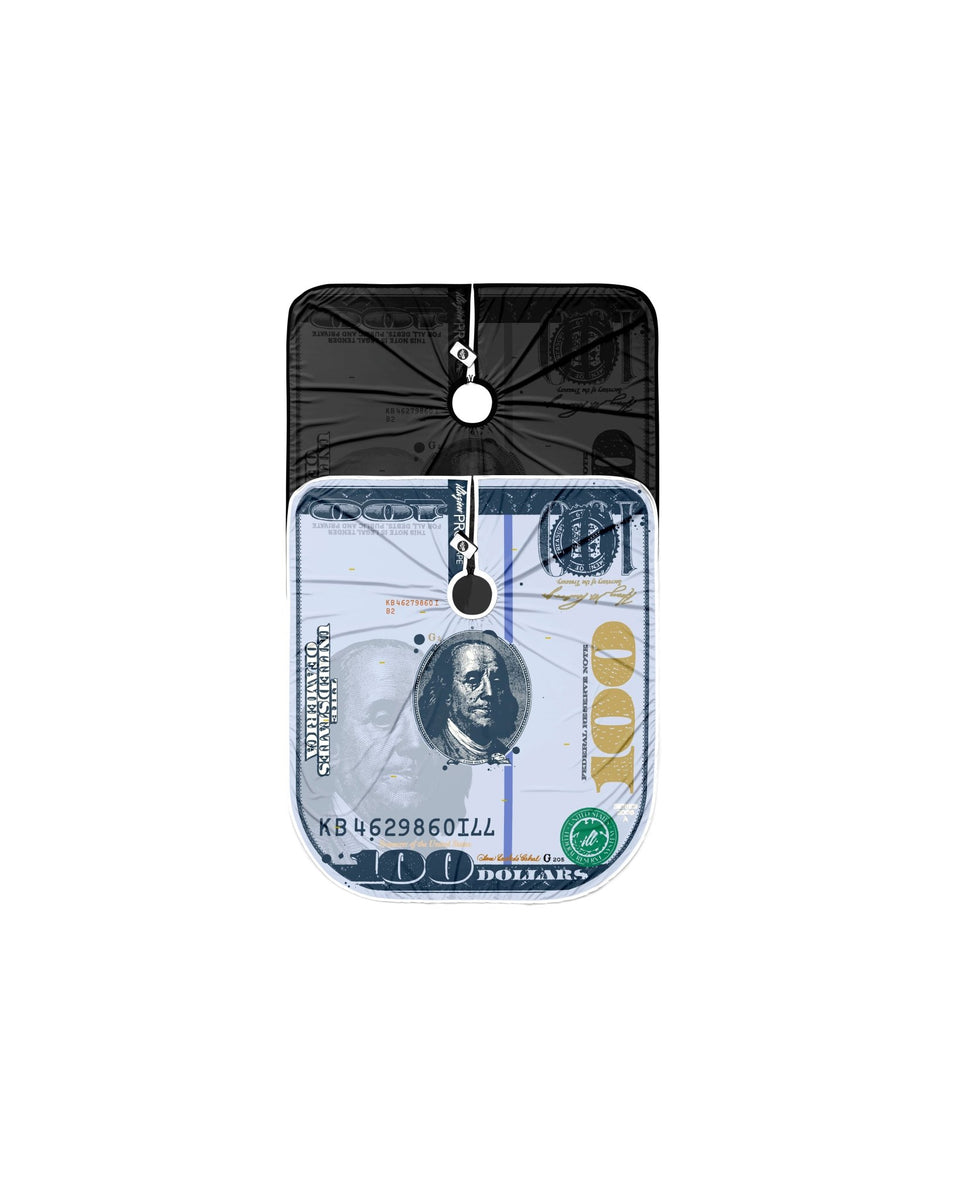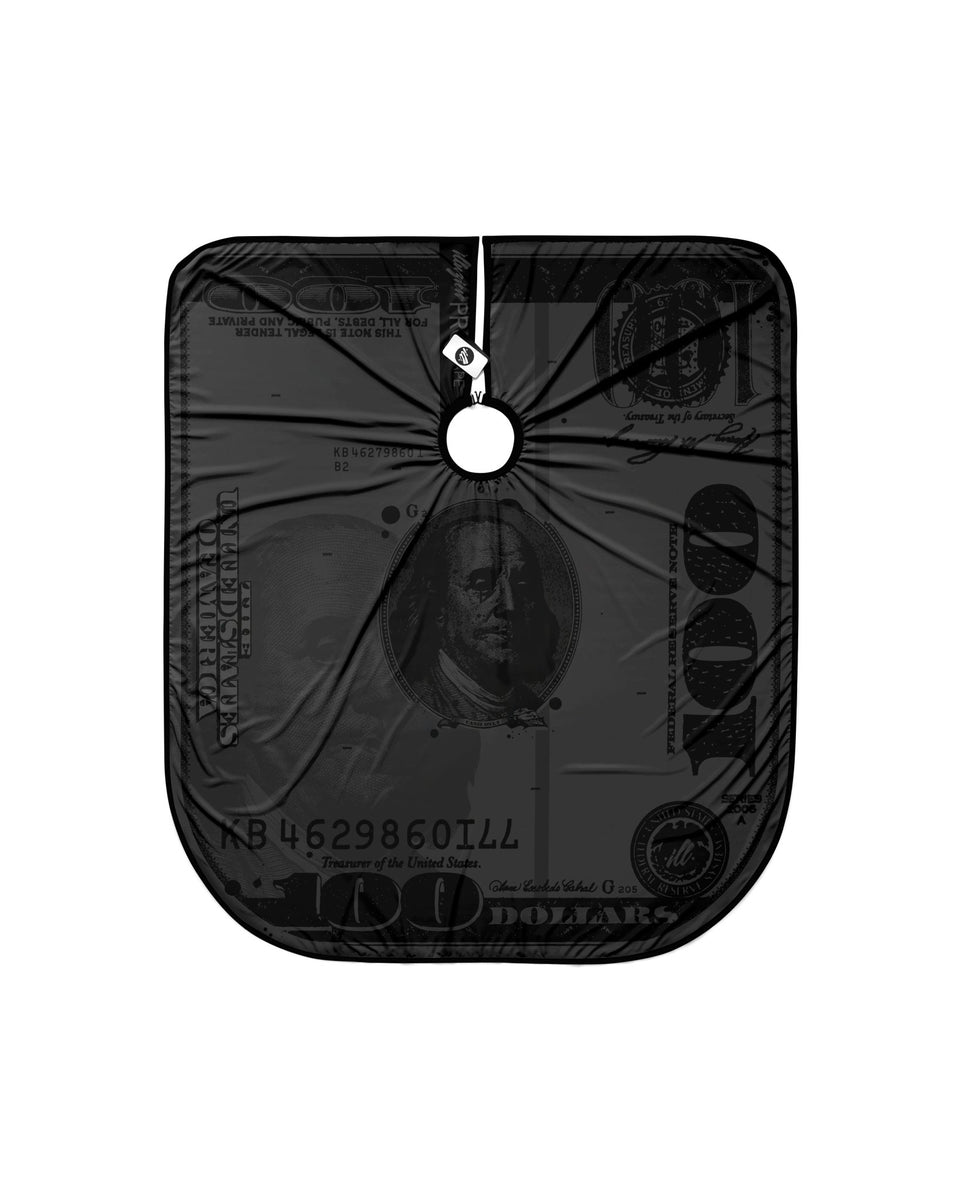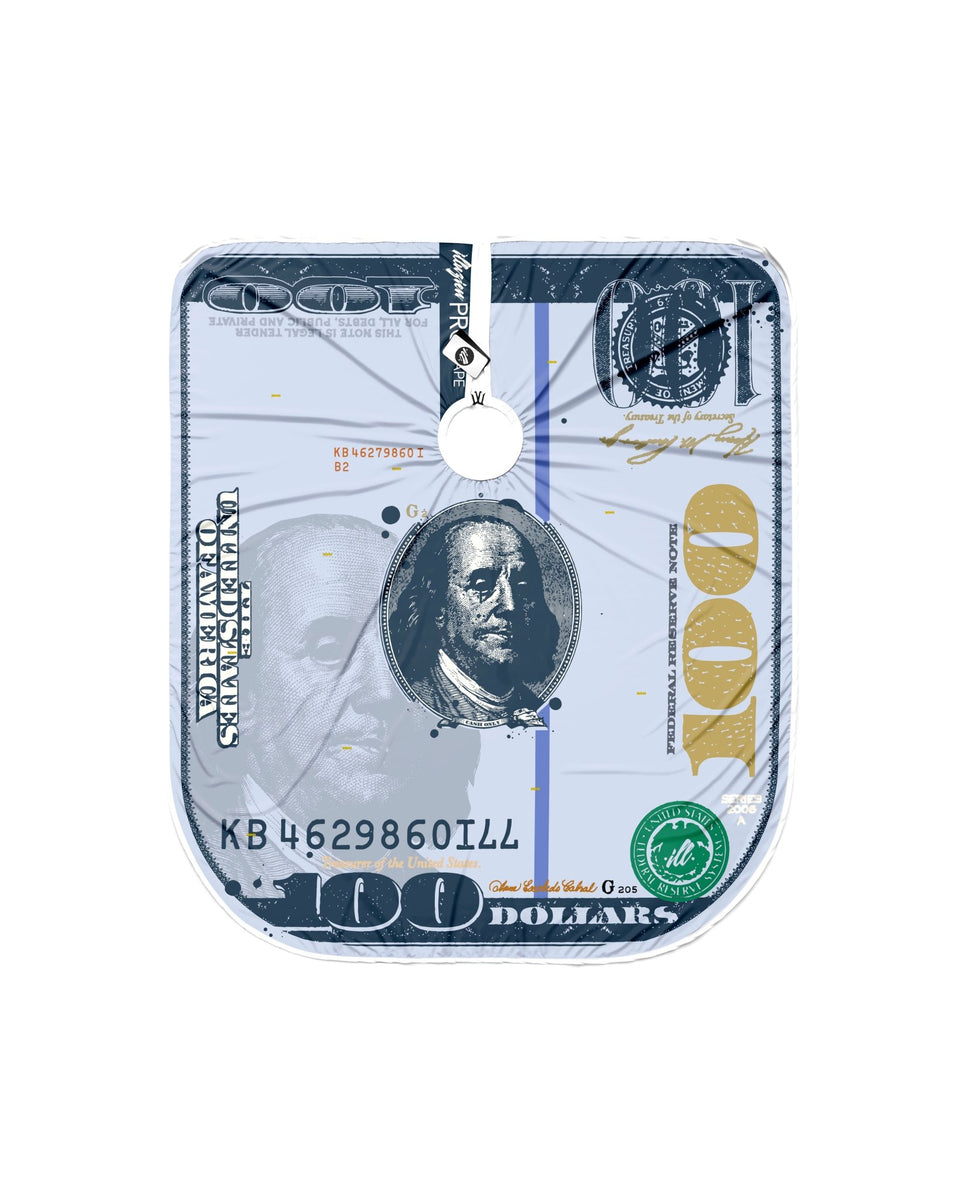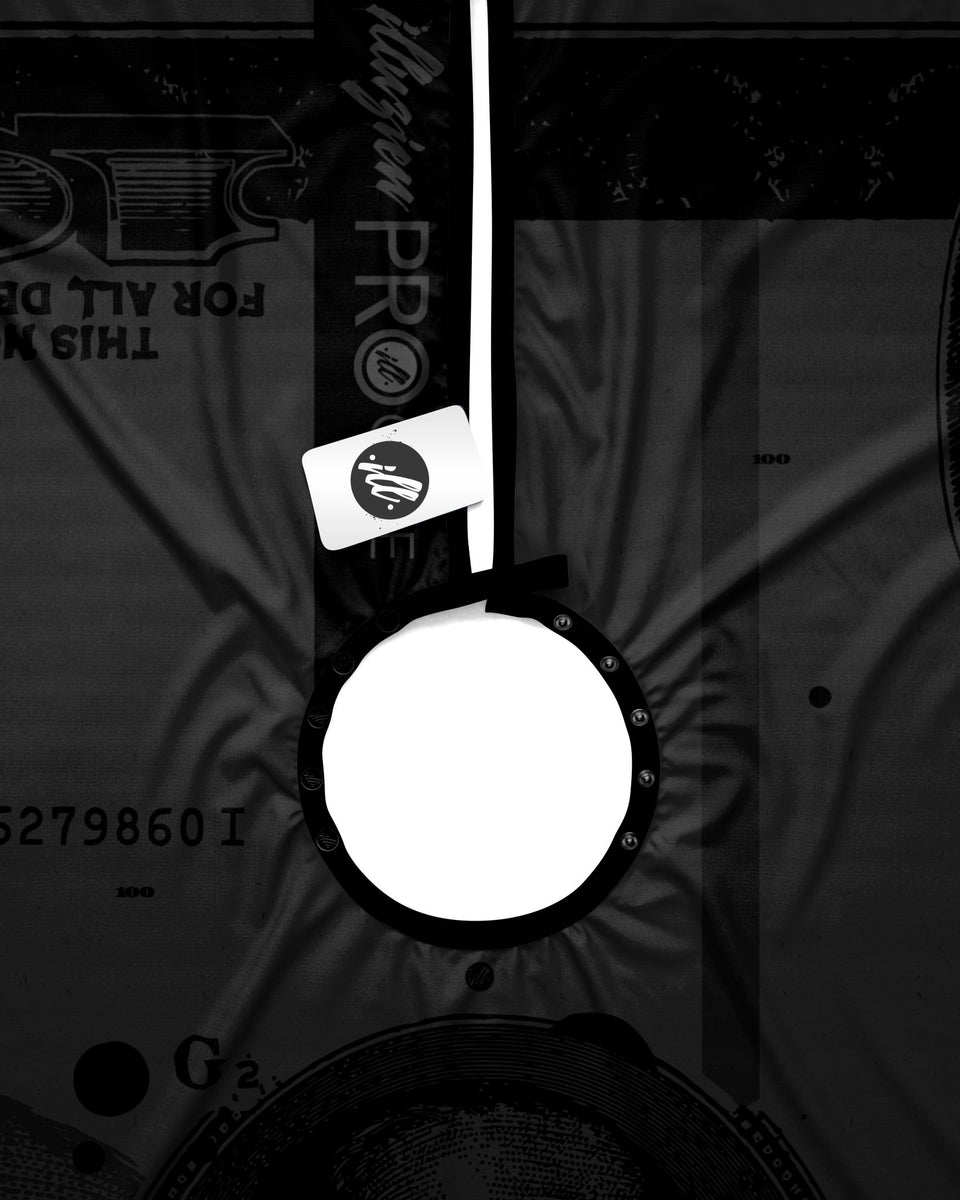 $100 Bill PRO Cape
CAPE-100 BLACK-ELASTIC
by Illuzien
$49.99
$59.99
Our $100 Bill PRO barber cape! 
This barber cape is designed to look like a $100 bill, featuring a detailed and realistic pattern. The $100 Bill Pro Cape comes in two designs: the regular dollar bill and the blackout version.
The regular dollar bill design features a white trim that complements the green and gold hues of the $100 bill pattern. The detailed pattern includes the iconic image of Benjamin Franklin, the US x ILL treasury seal, and the intricate design elements that make the $100 bill unique.
The blackout version features a black trim that adds a touch of edginess and sophistication to the design. The pattern is the same as the regular version, but with a sleek and modern twist.
Whether you choose the regular design or the blackout version, the $100 Bill PRO Cape is sure to turn heads and make your clients feel like 100 bucks without breaking the bank!
Available in both hook/elastic as well as snap/button neck enclosures.
PRO CAPES: TWICE the back coverage as our standard capes. Extended neck coverage to accommodate clients of all sizes. Brighter, more vibrant colors.
Light weight & Breathable to help keep your clientele cool.
Sublimated Design that won't crack or fade like screen printed capes.
Bold Trim that enhances the design and adds just the right amount of weight to help keep the cutting cape from unwanted movement over your clients.
Extreme Coverage (59"x68") for your clients, to help keep hair and hair products off of your clients.
Moisture & Hair Repellent to maintain their highest quality for a long time.