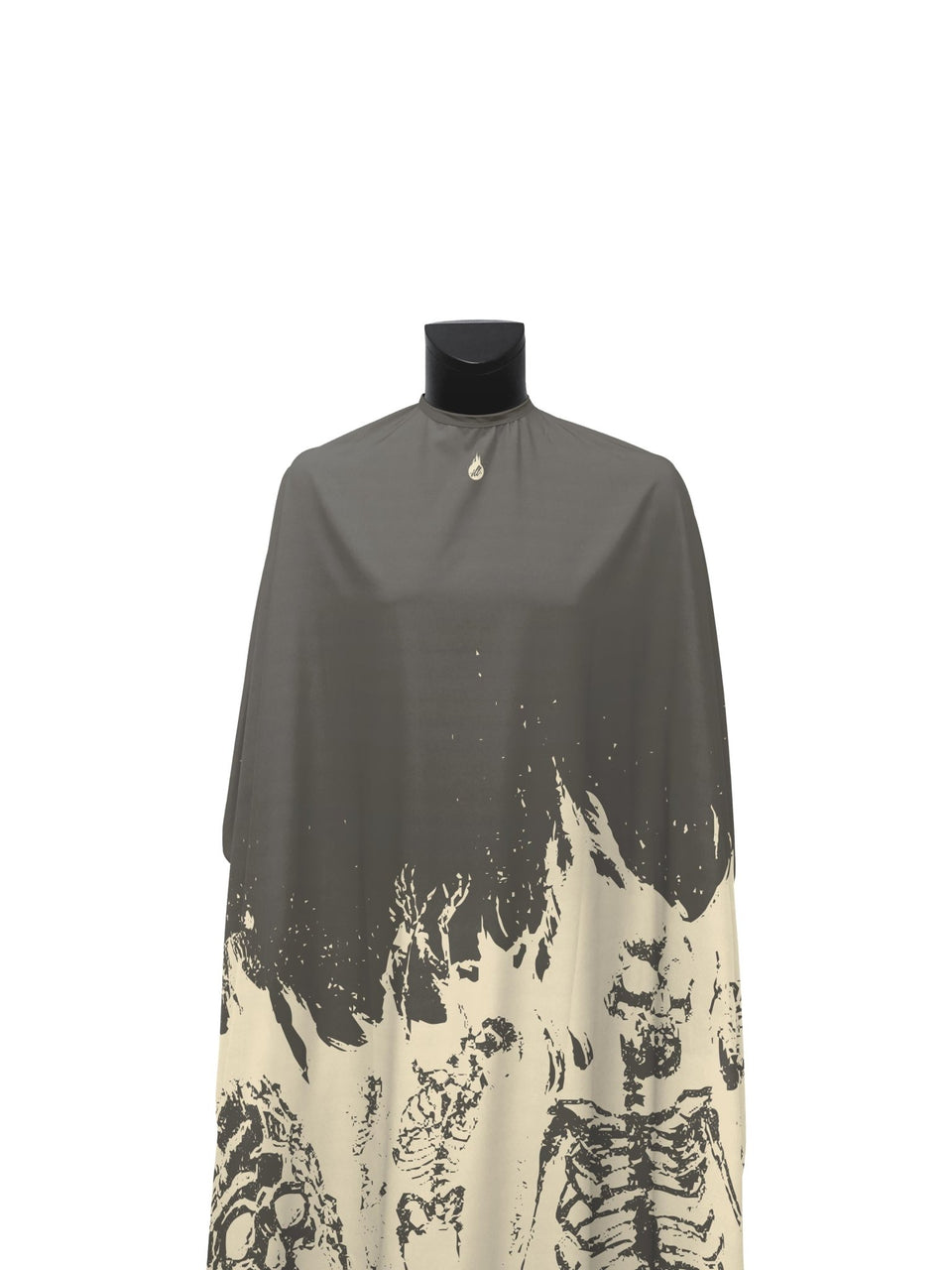 Lost Souls PRO Cape
CAPE-LOST SOULS-ELASTIC
by Illuzien
$39.99
$59.99
Step into a realm of artistic expression with our Lost Souls PRO Cape, a mesmerizing fusion of modern edge and daring creativity.
Customize it HERE!
Embrace the captivating allure of its neutral color way, setting the stage for sophistication with a touch of raw intensity.
Witness the bold spectacle of skeletal figures seemingly engulfed in fiery flames, evoking a sense of rebellion and igniting a spark of inspiration within.

More than just a barber cape, the Lost Souls PRO Cape is a true piece of art. Crafted with meticulous attention to detail, it captures the essence of contemporary style with a daring edge that leaves a lasting impression.
Every use becomes an opportunity to express your artistic vision. 
Get your Lost Souls PRO Cape today. 
Available in both hook/elastic as well as snap/button neck enclosures.
PRO CAPES: TWICE the back coverage as our standard capes. Extended neck coverage to accommodate clients of all sizes. Brighter, more vibrant colors.
Light weight & Breathable to help keep your clientele cool.
Sublimated Design that won't crack or fade like screen printed capes.
Bold Trim that enhances the design and adds just the right amount of weight to help keep the cutting cape from unwanted movement over your clients.
Extreme Coverage (59"x68") for your clients, to help keep hair and hair products off of your clients.
Moisture & Hair Repellent to maintain their highest quality for a long time.